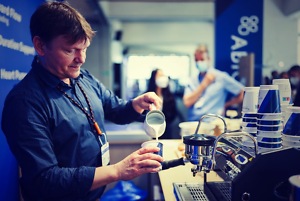 The operator of this website takes the protection of your private details very seriously. Your details are kept confidential and are dealt with in-line with the German regulations regarding online privacy.
The use of our website is possible without the need to reveal personal information. The entering of private details onto our website (such as name, address and email address) is done voluntarily. Without your consent, these details will never be passed on to a third party.
We operate under the grounds that any information entered onto the Internet (for example, email communication) can contain security leaks. Therefore it is not possible to fully insure that data is completely protected from access by a third party.
Server-Log-Files
The provider of this website automatically gathers and saves information in so-called Server-Log Files, which are automatically shared with us by your browser. These are:
Browser Type/ Browser Version
Operating System
Referrer URL
Hostname of the access computer
Time of the server inquiry.

This data cannot be assigned to certain people. A merger of this data with other data sources will not be made. We reserve the right to examine this data when a concrete reference to illegal use is made known.
Cookies
This website uses in part so-called Cookies. Cookies do not damage your computer and do not contain viruses. Cookies help us to create a user-friendly, effective and safe service. Cookies are small text data files, which are filed on your computer and saved to your browser.
The majority of Cookies used by this website are so-called "Session-Cookies". They are automatically deleted at the end of your visit. Other Cookies remain on your computer until you delete them. These Cookies help us to recognise your computer during your next visit to our website.
You can adjust your Browser so that you are informed when Cookies are placed on your Browser. You can also adjust the settings to allow Cookies only in individual cases or under certain circumstances, or to not allow Cookies at all, or to automatically delete them when closing a Browser window. Deactivating Cookies may result in a limited functionality of this website.
Contact Formula
When you send us an inquiry via our Contact Formula, your details will be saved, in order that we can process your inquiry effectively. This information will not be distributed further without your permission.
Source: eRecht24